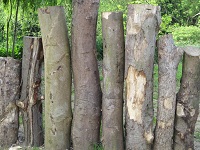 Services & Fees
Services
Individual Psychotherapy/ Counselling

A confidential and safe space where client and therapist can build a relationship based on trust and openness. In this setting the client will be able to explore and try to understand their difficulties with the aim of managing them more effectively and hopefully producing some change.
Quite often our present difficulties are largely related to our past experiences and the way we have experienced our early relationships. Through the therapeutic process client and therapist will work together and try to make links between past and present experiences and the way we relate to others and each other.

Couple Counselling

There are times when it may be useful to attend therapy as a couple in order to address difficulties in the relationship. There are many issues that can put a strain on the relationship of a couple, such as lack of intimacy, domestic violence, an affair, separation, parenting, bereavement, financial difficulties, fertility problems, sexual difficulties, all related to a rupture in connection.
The therapist will take an impartial position, assisting the couple to pay attention to the dynamics between them and to the couple to regain their emotional connection.

*The word couple is used here to describe two people in a relationship, regardless of their religion or sexual orientation. Unmarried or same sex couples are welcome to access the service.

Counselling for Children & Young People (CYP) and Families

There are a number of life events, which can be very traumatic for a child or a young person. Children may find it difficult to deal with the birth of a sibling, the loss of a pet or their parents' separation. Children can also experience domestic violence, family bereavement, bullying, neglect or sexual abuse.
When unable to deal with a problem a child/young person will find ways to deal with very painful feelings. They may deny what is going on, become withdrawal or act out, self-harm, stop or over-eat, take drugs or have suicidal thoughts. Counselling can provide a space where children can express their sadness, anger and frustration without further risks to themselves. And by tackling the problem early on, there is a better chance in avoiding it becoming a long term issue in adult life.
Children of certain ages will struggle to express themselves in words and the best way for them to tell their stories will be through 'play'. The therapist will use Play Therapy to help children to communicate their worries.

*Parental consent is necessary when working with under 18s.


Counselling & Psychotherapy Online

Counselling & Psychotherapy in Portuguese



Fees
Initial Consultation (60min) - £40.00

Individual Psychotherapy Session (50min) - £70.00

Couple Counselling Session (60min) - £80.00

CYP and Family Counselling Session (60min) - £80.00


The Initial Consultation is an opportunity for the client to have a feel about what therapy is like. It is also a chance to ask any questions and to decide whether or not counselling/psychotherapy is something they would like to pursue.

Payment will be made in cash at the end of the session. A 48hours cancellation policy applies and the client will be expected to pay the Consultation's fee if they cancel the appointment with less than 48hs notice.

Concessions/ Reduced fees will be available for those on low income, subject to availability.

*Please note: As psychotherapy sessions take place at a regular day and time each week, the therapist will not see anybody else at the time allocated for each client. Therefore, missed or cancelled sessions with less than 48hs noticed will still be charged. However, if contacted in advance, the therapist will try to offer another session on the same week, subject to availability.
COUNSELLING & PSYCHOTHERAPY
TWICKENHAM * CROUCH END * ONLINE